REDLINE G40 HD DIGITAL SATELLITE RECEIVER LATEST FIRMWARE DOWNLOAD
Download Software for REDLINE G40 HD TV Receiver New Updates. Redline Receiver Update, Redline Satellite Box, Redline Android Box, Redline TV Box, Redline IPTV,  Redline IPTV Updates, Click Here. How to update satellite receiver software. Redline receiver price and satellite receiver firmware Latest Update Like our Facebook Page.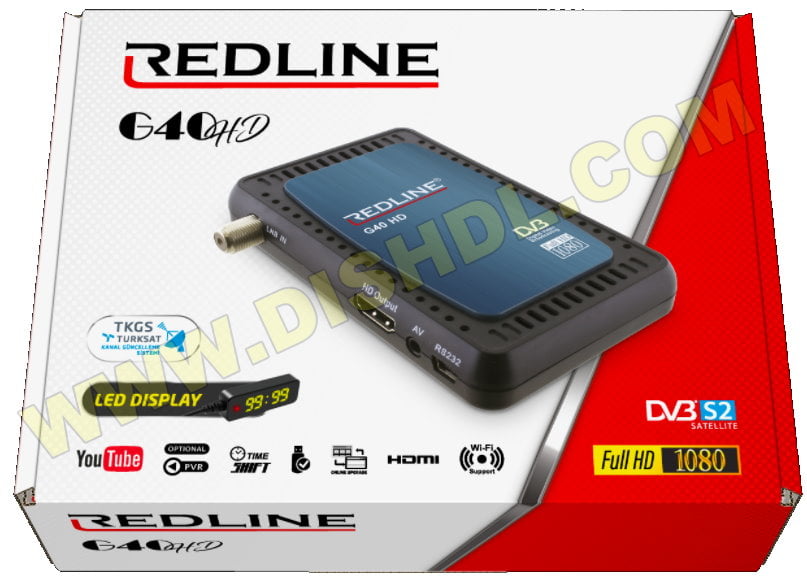 G40 HD Feature:
 Xtream, IPTV, Youtube support is available.
CCcam support is available.
Internet Update, You Can Update with Usb.
You Will Have All Channel Utilization With HD1080p Image Resolution.
Has HDMI Video Output.
It Has Sensitive Blind Scanning Feature.
Has 5000 Channel Capacity.
64 Satellite Capacity Available.
Multi-Language Support is Available.
Diseqc 1.0, 1.1, 1.2
Usals Engine Support is available.
Has USB pvr & Time Shift recording feature.
Usb 2.0 Support is available.
It is possible to update via OTA via satellite.
Wireless Support (Optional) Available.
Multimedia support is available.
File Name
New! REDLINE G40_ V1.0.72 FREEIPTV 04032023.rar
7- REDLINE G40_ TGX40 V1.0.72 01012023.rar
6- REDLINE G40_ V1.0.60 25022022.rar
5- REDLINE G40_ V1.0.59 07022022.rar
4- REDLINE G40_ V1.0.58 FREEIPTV 19112021.bin
3- REDLINE G40_ V1.0.58 19112021.bin
2- REDLINE G40_ V1.0.57 FREEIPTV 10092021.rar
1- REDLINE G40_V1.0.52 17042021.rar
Update REDLINE G 40 HD Receiver Software 04/03/2023
Download REDLINE G40 HD Receiver Firmware New Update