CINEBOX OPTIMO DUO SATELLITE RECEIVER NEW SOFTWARE UPDATE
CINEBOX OPTIMO DUO company Firmware and Tools, Also, Download CINEBOX technologies Satellite and Set-top Box Firmware Download. Tools for CINEBOX Webleaflet, User Manual and PC Software. Satellite Receiver New Update and For any Help Contact Us @ Facebook Page or Twitter.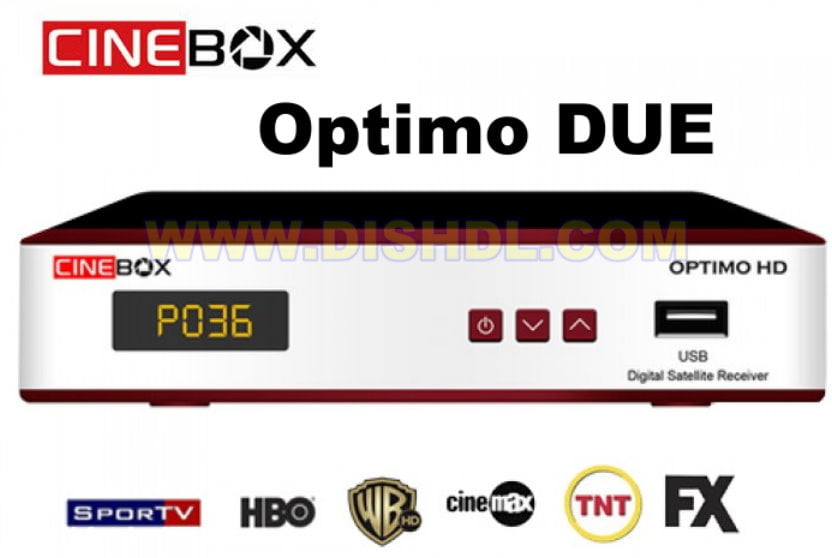 Specification:
Update procedure:
The process takes 4 to 7 minutes and the screen may turn black at first, do not remove your device from the socket. If there is any voltage drop at that moment, it may be necessary to rewrite the eprom memory.
Connect the network cable to your device and keep it connected throughout the process.
Download your update from the link below Unzip and update your device normally via USB.
It will be in black screen for 2-4 minutes, do not unplug now.
Wait for the message "No SN or Wrong SW" to appear and restart the device by unplugging it.
Find your Serial Number (SN) in:
Menu > System Setup > About STB
You will need to purchase the code if you have not previously activated it (The CINEBOX.TV SITE does not sell).
In the new tab enter your Serial Number (SN), your Reload Code and click on [RECHARGE].
Wait a few minutes and restart your device to sync with the server. Ready. Go enjoy your device!
File Name
New! CINEBOX OPTIMO DUO_ ARTEMIS V3.07 09032023.rar
2- CINEBOX OPTIMO DUO_ ARTEMIS V3.03 19122022.rar
1- CINEBOX OPTIMO DUO_ 05112020.rar
Update CINEBOX OPTIMO DUO_ Receiver New Software 09/03/2023
Download CINEBOX OPTIMO DUO RECEIVER NEW SOFTWARE