SENATOR TIKTOK 2 SATELLITE TV RECEIVER NEW SOFTWARE UPDATE
Download latest software and Manual for سيناتور Senator SENATOR TIKTOK 2 Set Top Box, Plastic, 1080 digital satellite Receiver and SENATOR TV Receiver Specification. Now Download All Model of SENATOR satellite receiver firmware Click Here. Download Other digital satellite tv receiver software latest software and information Visit and Like Our Facebook Page.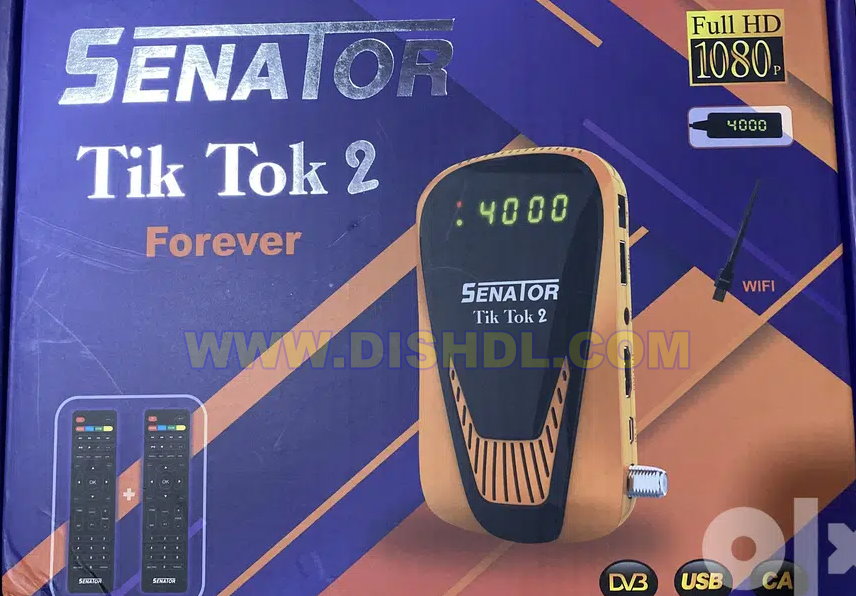 Features and Subscription:
Share Forever SE server for 12 months
Alpha iptv server for 12 months
Apollo iptv server for 12 months
Renewal of servers is accepted after the end of the free period
Subscription to CISCAM and AMGICAM is accepted without cash
Basic Specifications : 
GX6605 S5H processor, a modern processor characterized by image clarity
8 mega flash 8M internal space
1 GB RAM + 2 amp adapter, HDMI connection
Equipped with 2 remotes, one Bluetooth and one regular
Built-in Wi-Fi Wifi Bultin
Convert USB To Lan 9700
Hevc H.265 technology
Supports PVR recording
Audio sources for Forever RadioBein
Other sources for a Senator of unlimited duration from Alfa Aufio
Video Delay 27 seconds Time Shift internal
Supports all types of encryption Biss Tandberg Power Vu
Supports subtitles ✴ YouTube Arabic
Dlna – Miracast feature to connect the phone to the receiver
File Name
New! SENATOR TIKTOK 2_ V112 13042023.rar
1- SENATOR TIKTOK 2_ 15032023.rar
SENATOR TIKTOK 2_ Satellite Receiver Software Update
Download SENATOR TIKTOK 2_ TV RECEIVER NEW FIRMWARE, SOFTWARE.