CINEBOX FANTASIA ZII DIGITAL SATELLITE RECEIVER LATEST FIRMWARE
Download CINEBOX FANTASIA Z2 company Firmware and Tools. Also, Download CINEBOX technologies Satellite and Set-top Box Firmware Download. CINEBOX Webleaflet, User Manual and PC Software. Satellite Receiver New Update and For any Help Contact Us @ Facebook Page or Twitter.
Cinebox Fantasia Z II HD ACM Receiver with Integrated Wi-Fi
Modern, Elegant, and Super Easy to Use!
The Cinebox Fantasia Z II Receiver makes it possible to expand the programming content of your TV with excellent quality. Through it, it is possible to have access to hundreds of channels of varied themes such as movies, journalistic, cartoons, etc. With HD sound and image quality, it is an excellent source of entertainment for the whole family. Cinebox Fantasia Z 2 has Integrated Wi-Fi Antenna.
You can use Cinebox Fantasia Z II in two modes:
IKS (01 Antenna + Internet) or SKS (02 Antennas without internet)
Cinebox receivers also have OnDemand VOD with movies and series via the Internet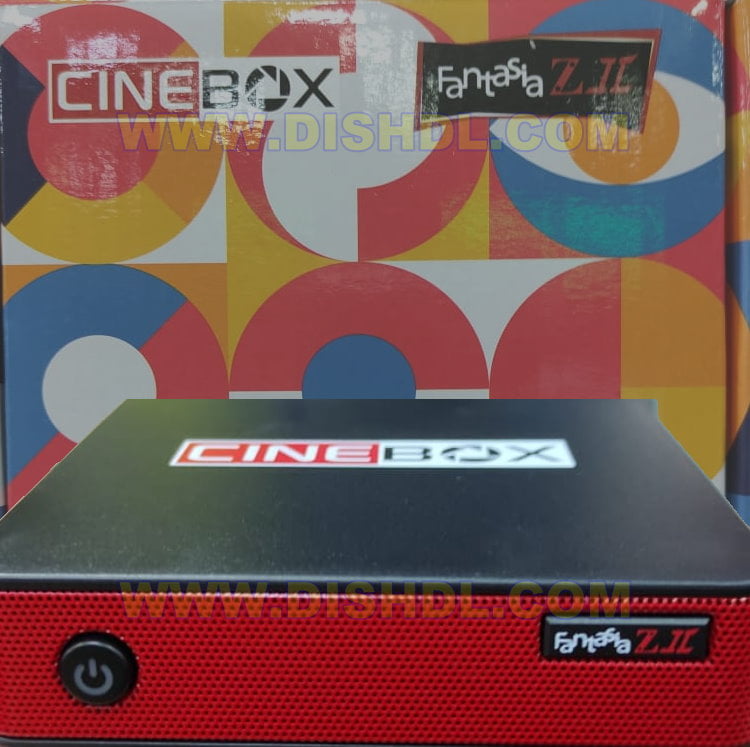 Specifications :
Brand: Cinebox
Model: Fantasia Z 2
Color: Black with Red detail
Voltage: Bivolt 110/220V ~ 50/60 Hz
Internet Connection: Wireless and LAN (Ethernet Port)
Wireless Connectivity: Wi-Fi (Integrated)
Interface: USB – HDMI – Ethernet Port – AV – S/PDIF
EPG (Electronic Program Guide) and Teletext
Resolution: Full HD 1080p
Support IKS and SKS
Player for Iptv and Ondemand
2 Tunner
USB HD-OUT
AV and HDMI
Ethernet
S/PDIF
Power Output: DC 12V/1.5A
Auto Search and Blind Search
Parental Control (Password or Channel Deletion)
3 Tunner's
MORE FEATURES
IKS: Internet release of the entire grid of channels on the satellite, which can be via RJ45 or Wi-Fi cable (Wi-Fi confirm description of the receiver)
Requirements: Internet connection + 1 antenna
SKS: Release of the entire grid of channels via satellite, that is, an antenna to receive the signal and another antenna to release the channels.
Requirements: 2 antennas (Internet is not required)
CS: It is an internet key distribution service contracted with a server that is paid monthly, semi-annually or annually, depending on the case.
Ondemand: It works similarly to streaming services like Youtube and Netflix, the famous on demand that offers the biggest box office that are in the cinema or just left, the main series to watch anytime you want. These receivers have a collection of films and series better than. NETFLIX available to watch anytime you want and without paying a monthly fee.
File Name
New! CINEBOX FANTASIA Z2_ 04052023.rar
1- CINEBOX FANTASIA Z2_ 17042023.rar
Update CINEBOX FANTASIA ZII TV Receiver New Software 04/05/2023
Download CINEBOX FANTASIA Z2 SAT RECEIVER NEW SOFTWARE