Qmax 999 H8 Mini XR Satellite Receiver Latest Software
QMAX MST-999 H8 MINI XR latest software, Firmware Download. Manual for QUMAX digital satellite Receiver and QUMAX TV Receiver Specification. Now Download All Model of QUMAX satellite receiver firmware Click Here. Download Other digital satellite tv receiver software latest software and information Visit and Like Our Facebook Page.
QMAX MST-999 H8 MINI XR SUBSCRIPTION :
GX processor
The giant Unix operating system
Giant Sharing Forever
Electronic Program Guide – EPG
3G+4G +WIFI+youtube+DLNA+WIFI BUILT IN
NET RADIO
Appalo 5 +ALL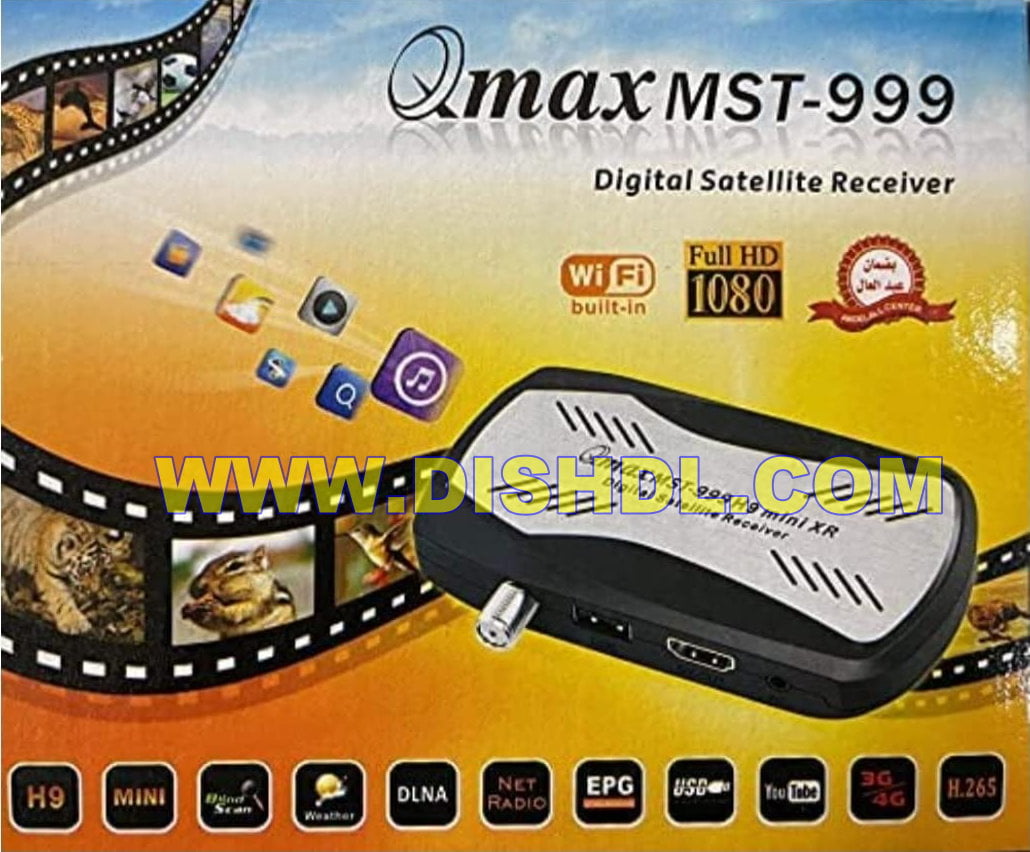 Specification :
Brand : Qmax
Manufacturer Number : H8 XR
Are batteries needed to power the product or is this product a battery : No
Is this a Dangerous Good or a Hazardous Material, Substance or Waste that is regulated for transportation, storage, and/or disposal? : No
External Product ID Type : Not Available
null : 111111
KEY FEATURES :
Searching for satellites in more than one way
Possibility to rename channels in Arabic and others
The possibility of requesting a channel or another
You can enjoy watching movies and listening to songs through the USB flash mode of the receiver and play it
Built-in with 2 remote controls, one normal remote and the other bluetooth
number of channels: 5000 channels
Connection: 1 USB port
the processor: GX
Compatible with: All screens, including (HD, LED, LCD, plasma, as well as forex screens)
Model number: H8 Mini XR
the color: gold + black
File Name
New! Qmax MST-999 H8 Mini XR_V174 28102023.rar
9- Qmax MST-999 H8 Mini XR_V166 15042023.rar
8- Qmax MST-999 H8 Mini XR_V164 04032023.rar
7- Qmax MST-999 H8 Mini XR_V158 11102022.rar
6- Qmax MST-999 H8 Mini XR_V156 31082022.rar
5- Qmax MST-999 H8 Mini XR_V155 16072022.rar
4- Qmax MST-999 H8 Mini XR_V149 01052022.rar
3- Qmax MST-999 H8 Mini XR_V146 10032022.rar
2- Qmax MST-999 H8 Mini XR_V144 24012022.rar
1- Qmax MST-999 H8 Mini XR_V1.30 09082021.rar
QMAX MST-999 H8 MINI XR_ Satellite Receiver Software Update 28/10/2023
Download QMAX MST-999 H8 MINI XR Satellite Receiver Firmware & Tools.