STARSAT SA-9X ANDROID TV BOX 4K ULTRA LATEST FIRMWARE
Download STARSAT SA-9X ANDROID TV BOX Software Latest Update. SA-1 MAX ANDROID TV BOX Best 4K Ultra HD Android Version 9 With 1 Year Free My HD Premier IPTV. Update Starsat Android TV Box Firmware with New Option. For All Model Starsat HD Receiver, Latest Software Update Click Here. New Update and For any Help Contact Us @ Facebook Page or Twitter.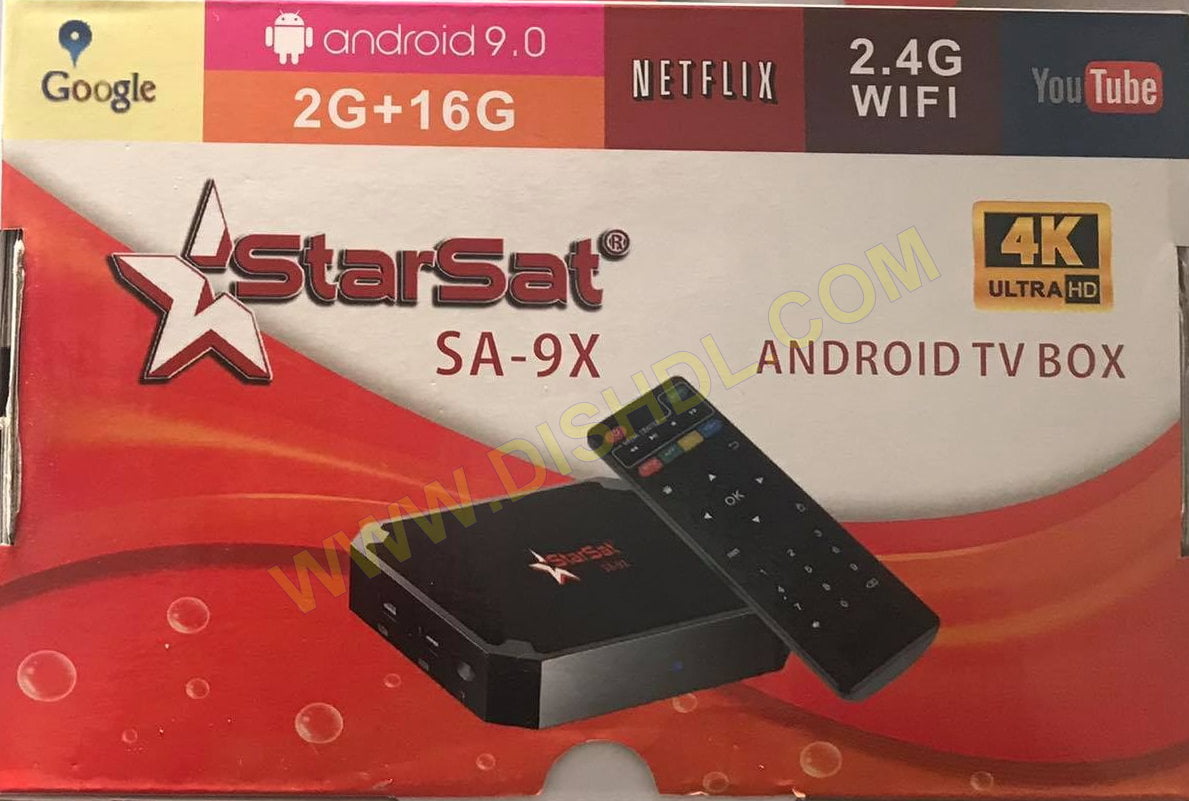 Main Features:
116/32 GB internal memory.
Random 2 gb / 4 gb
Android 9.0/10.0
supports the feature of h. 265
Bluetooth Possibility of adding a 64 GB Memory Card.
Supports connectivity via wifi 2.4/5 G
Supports connectivity via RJ45 network cable
File Name
New! StarSat_SA-9X_16012021.rar
STARSAT_SA-9X ANDROID TV BOX New Software Upload 16/01/2021
Download STARSAT_SA-9X ANDROID TV BOX NEW FIRMWARE AND SOFTWARE.