ATHOMICS EON UHD DIGITAL SATELLITE RECEIVER LATEST SOFTWARE (Atualização)
Download Athomics Eon UHD sat receiver software, activator (antigo), encoded (codificado) and loader Latest update (Atualização). This website (dishdl) provide all Athomics series model tv receiver new software and all Athomics receiver tools download for free and fast. For more information comments on page like our Facebook Page or follow us on Twitter.
And now the new athomics Eon comes equipped super for bring thousands content for TV One Click and with much performance. Are 02GB ram DDR4 for greater fluidity your system and 16GB internal storage for you can download thousand applications Playstore since we are talking one receiver with Android, able turn your TV into a real smart TV. What if 16GB may not be very brings you, know the athomics Eon supports micro SD card upto 512GB is much space, able turn your receiver into a true suite entertainment.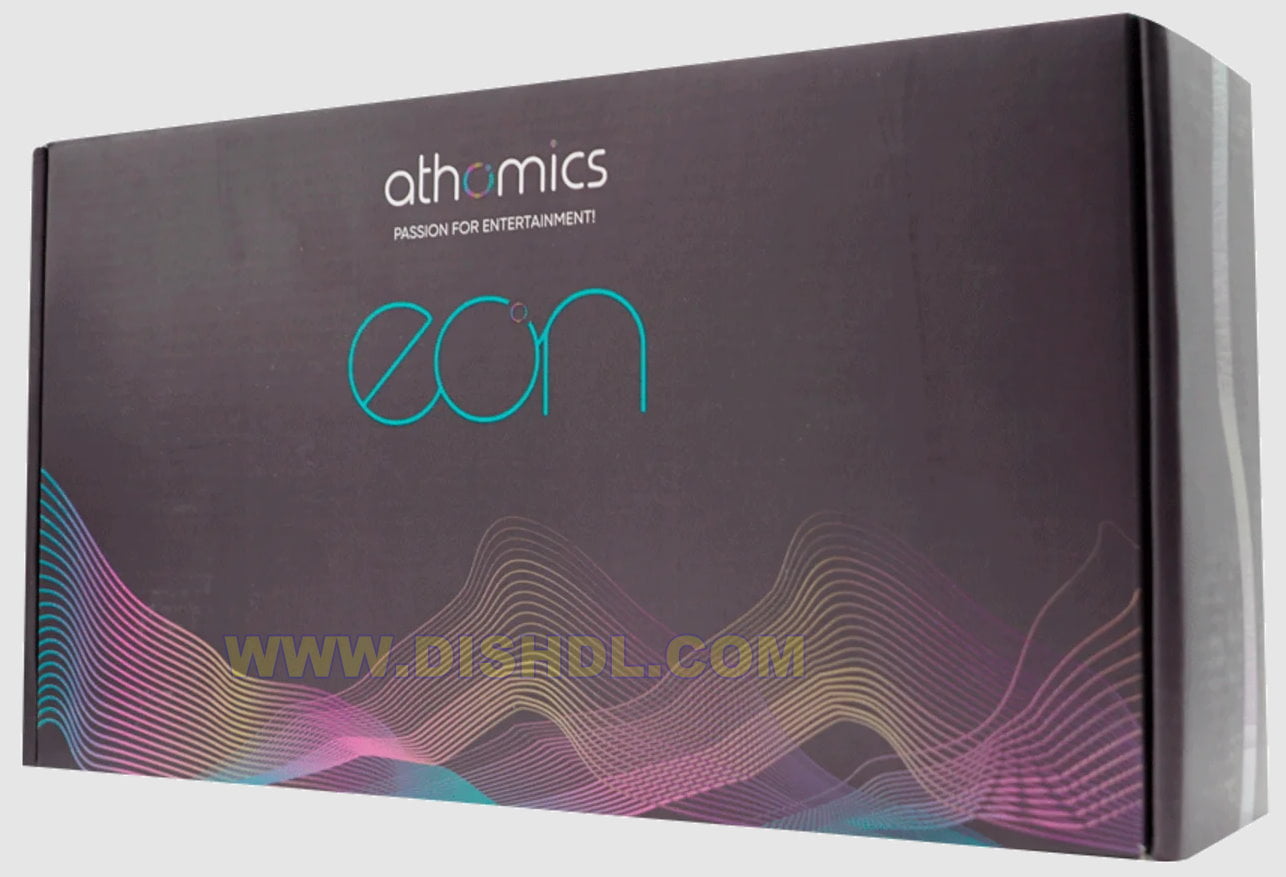 Specifications:
Brand: athomics
Model: Eon
Color: White
Resolution: HD, full HD, Ultra HD, 4K
Voltage: voltage 110/220V
Operating system: Android
Main CPU:
Processor Quad-core ARM Cortex A53, 64 bit
GPU Mali450 high rendimiento quad-core-Neon
Flash Memory: 16GB
DDR4 SDRAM : 2GB
Tuner and demodulation
Numero tuners: 2
Frequency input: 950 MHz ~ 2150MHz
Level signal input:-65dbm ~-25dbm
Output LNB: Vertical: + 13V/horizontal: + 18V/current: Max. 500mA (protection against short-circuit)
Tone 22kHz: Frequency: 22kHz ± 4kHz/amplitude: 0.6 ± 0.2vpp
Control DiSEqC: compatible with version 1.0 & 1.1
Selection Channel: synthesizer frequency PLL
Demodulation: DVB-S, DVB-S2, DVB-S2X
Features:
support FEC frame long (64800 bit) and short (16200 bit), VCM and ACM supported.
Codec video:
Profile: H.265/main HEVC/Main 10 @ level 5.1 top level, decoding maximum 4K x 2k @ 60 fps 10-bit. H.264/AVC BP/mp/hp @ level 5.1, H.264/AVC MVC, decoding maximum 4K x 2k @ 30 fps.
Decoding maximum: 4K x 2k @ 60 fps 10-bit VP9 – 1080p @ 60 fps VP6/8. -Real 8/9/10. -DivX3/4/5/6. -MPEG-1. -MPEG-2 Sp @ ML, MP @ HL.
Decoding JPEG and PNG: Max 64 megapixel
Layer Main: H.265 MP @ level 5 and video decoding H.264BP/mp/hp @ level 4.2
Codec audio:
Decoding: AAC-LC and HE AAC V1/V2 // ape, FLAC, Ogg, AMR-NB, and AMR-WB // G.711 (U/A), AMR-NB, AMR-WB, and AAC-LC // MPEG L1/L2
Input and Saida:
Ethernet (Lan): 1 x door RJ45
WiFi & BT embedded: 1 x 300mbps WiFi dual band ( 2.4g/5G ) & Bluetooth 4.0
USB 2.0: 3 x USB 2.0 host (front/front/side)
USB 3.0: 1 x USB 3.0 host (side)
HDMI 2.0: 1 x HDMI
S/PDIF: 1 x audio output digital optical
Display: 1×2.2 inch TFT-LCD, 1 x dual LED
New! Athomics Eon UHD_ V2.0.25 30032023.rar
1- Athomics Eon UHD_ V2.0.22 04012022.rar
Update Athomics Eon_ UHD Receiver Software 30/03/2023
Download Athomics Eon UHD Sat Receiver Firmware New Update