AZAMERICA AMB S-705 SATELLITE RECEIVER NEW FIRMWARE UPDATE
AZAMERICA AMB S-705 Digital Satellite Receiver Software Latest Update. FTA America Box S705 Ultra HD Receiver, Wi-Fi, HDMI, USB, DLNA, LED Display. With lot of free IPTV Packages Free Server Download. Other AZAMERICA Receiver Latest Software Update Click Here. and Contect Us at Facebook Page or Twitter.
EPG (Electronic Program Guide), Parental Control, TimeShift, Teletext, DVB (Digital Video Broadcasting), VOD, PIG (Picture in Graphics) functions and weather information display, Enabled to share content via AirPlay and DLNA, Compatible with PAL and NTSC systems, Allows you to create groups of favorite channels.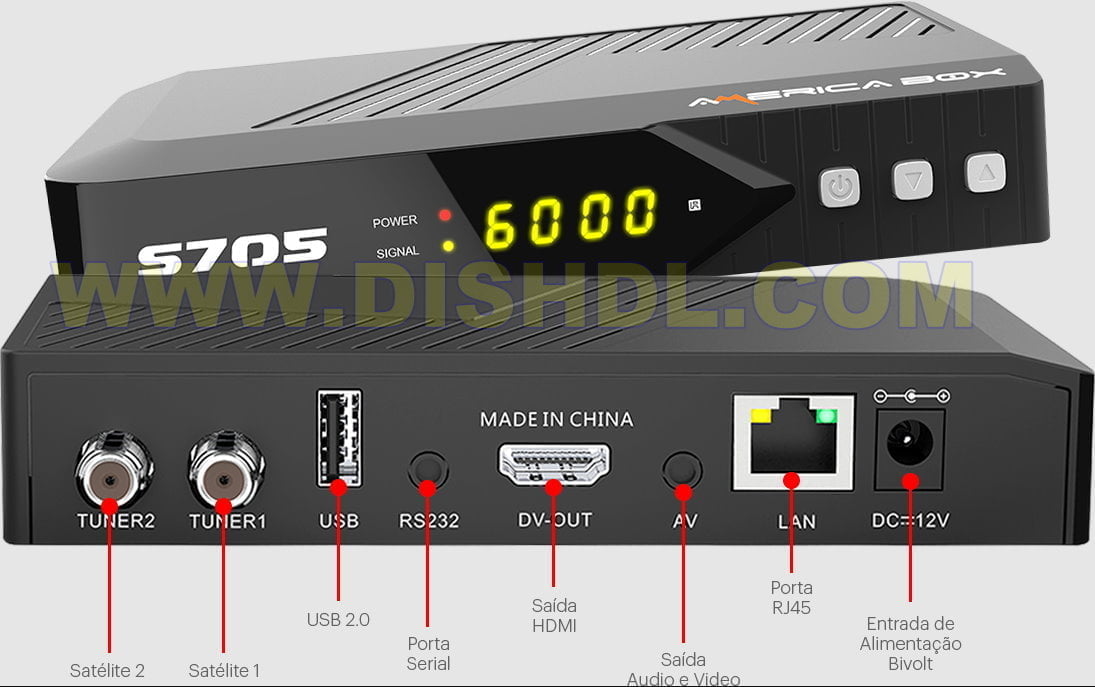 Full Specifications :
Processor GX6628
chipset GX1135
Graphic Mali GPU Z
Storage 256MB
Network LAN and WiFi 2.4Ghz
audio AAC format
Output Ports USB, HDMI and Ethernet
Display LED backlit LCD
System Linux
dimensions 223 x 57 x 191 millimeters
Accessories USB Wifi Antenna, Power Supply, Remote Control, HDMI Cable and Manual
S705_bot
Support for: FAT16 / FAT32
Resolutions: 480i/p, 576i/p, 720p, 1080i, 1080p
Codecs: SD MPEG2, MPEG4 HD, H.264 / H.265 / AVC SD, H.264 – H.265 / AVC HD , SCPC and MCPC
ATTENTION – To update your receiver:
1 – Reset the device;
2 – Unplug the device
3 – Remove the antenna and network cables
4 – Reconnect the device
5 – Make the update;
6 – Reset the device again;
7 – Turn off the device
8 – Replace all cables and configure.
File Name
New! AZAMERICA AMB S-705_ V1.17 21042023.rar
4- AZAMERICA AMB S-705_ V1.16 12042023.rar
3- AZAMERICA AMB S-705_ V1.15 08022023.rar
2- AZAMERICA AMB S-705_ V1.14 09092022.rar
1- AZAMERICA AMB S-705_ V1.09 11052022.rar
Update AAZAMERICA AMB S-705 Satellite Receiver New Software 21/04/2023
DOWNLOAD AZAMERICA AMB S-705_ Receiver new Software.