AZAMERICA ZIP SMART PRIME STICK 4K FULL HD WI-FI IPTV RECEIVER
AZAMERICA ZIP SMART PRIME Receiver Software Latest Update. Sticker Android AZAmerica ZipSmart PRIME with Wi-Fi 8GB + 2GB RAM, Remote Control With EPG (Electronic Programming Guide), Parental Control, Playback, VOD (Movies and Series) functions. With lot of free IPTV Packages Free Server Download. Other AZAMERICA Receiver Latest Software Update Click Here. and Contect Us @ Facebook Page or Twitter.
Sticker Android AZAmerica ZipSmart PRIME com Wi-Fi 8GB + 2GB de RAM, Controle Remoto
Com funções EPG (Guia de Programação Eletrônica), Control Parental, Playback, VOD (Filmes e Séries).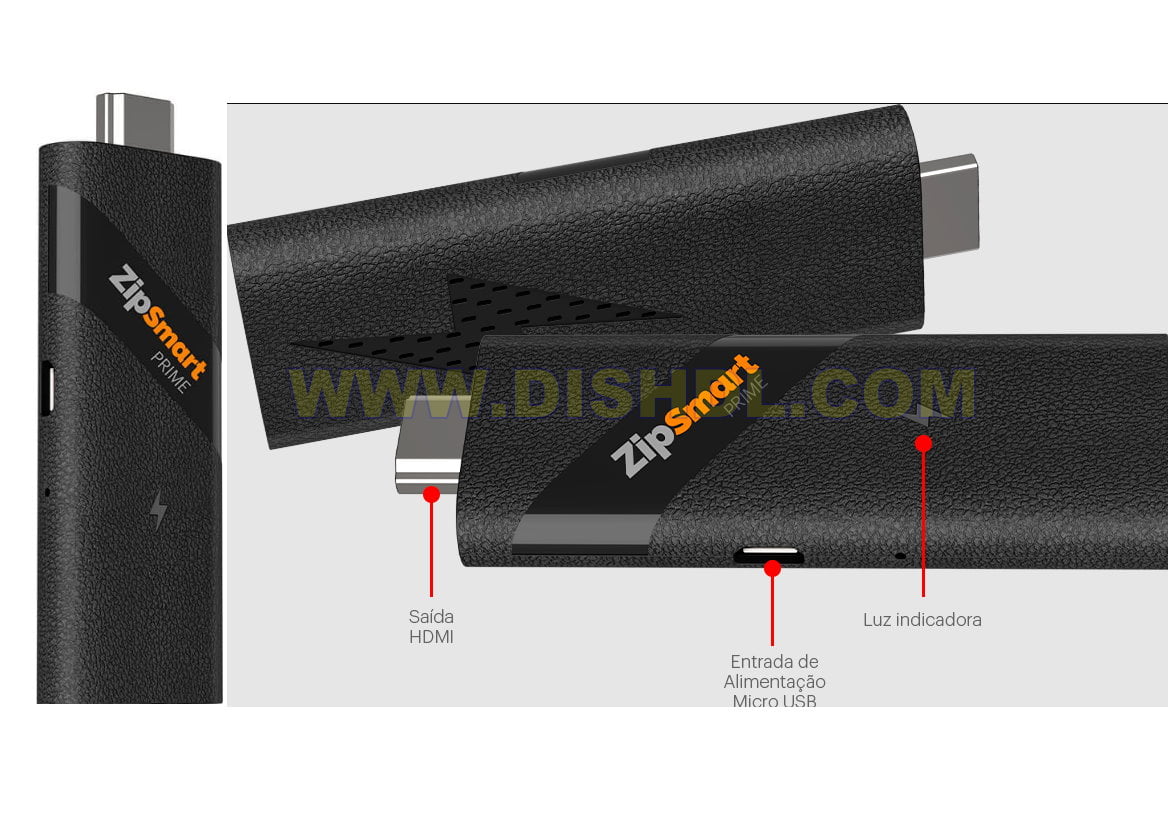 Description:
Protocol: IPTV / VOD
Receiver Azamerica Zip Smart Prime_ Stick 4K Full HD Wi-Fi Iptv
Modern, Compact, Elegant and with Azamerica State-of-the-art Technology!
Change your TV's perspective with this Azamerica Zip Smart Prime Stick! With it you have much more functions than conventional channels. It has an operating system based on Android, internal storage and RAM memory ensuring great performance. Get yours now at Carvalho Shop Official Resale Azamerica.
Specifications :
Processor QUADCORE
chipset Cortex A53
Graphic Mali 450 MP
RAM memory 2GB
System android 9
Network Bluetooth, Wifi 2.4Ghz and 5Ghz
Video Output HDMI
Ports / Connection Micro USB and HDMI
Indicator Light Yea
dimensions 83 x 11 x 35 millimeters
Accessories HDMI Cable, Power Cable, Remote Control and Manual
File Name
New! AZAMERICA IPTV ZipSmart Prime_ AZTV PLUS V1.3.44.rar
AZAMERICA ZIP SMART PRIME_ Satellite Receiver New Software 25/10/2022
DOWNLOAD AZAMERICA ZIP SMART PRIME_ Receiver Software