FREESKY POP GOLD SAT RECEIVER LATEST FIRMWARE DOWMLOAD
FREESKY POP GOLD SAT Digital Satellite Receiver New Firmware and with New server Option Software Download. Update Freesky HD Receiver Firmware with New IPTV Option. For All Model Freesky HD Receiver, Latest Software Update Click Here. New Update and For any Help Contact Us @ Facebook Page or Twitter.
The receivers are devices with the ability to receive the signal and bring to the TV a variety of channels with varied content, from movies, series, journalism, sports channels and a considerable range of programming for children. It offers a wide range of programs, for all tastes, styles and interests.
Expand your TV programming options, choose and install your Receiver and through the FTA system receive the transmission of your favorite channels, you won't even notice the hours pass!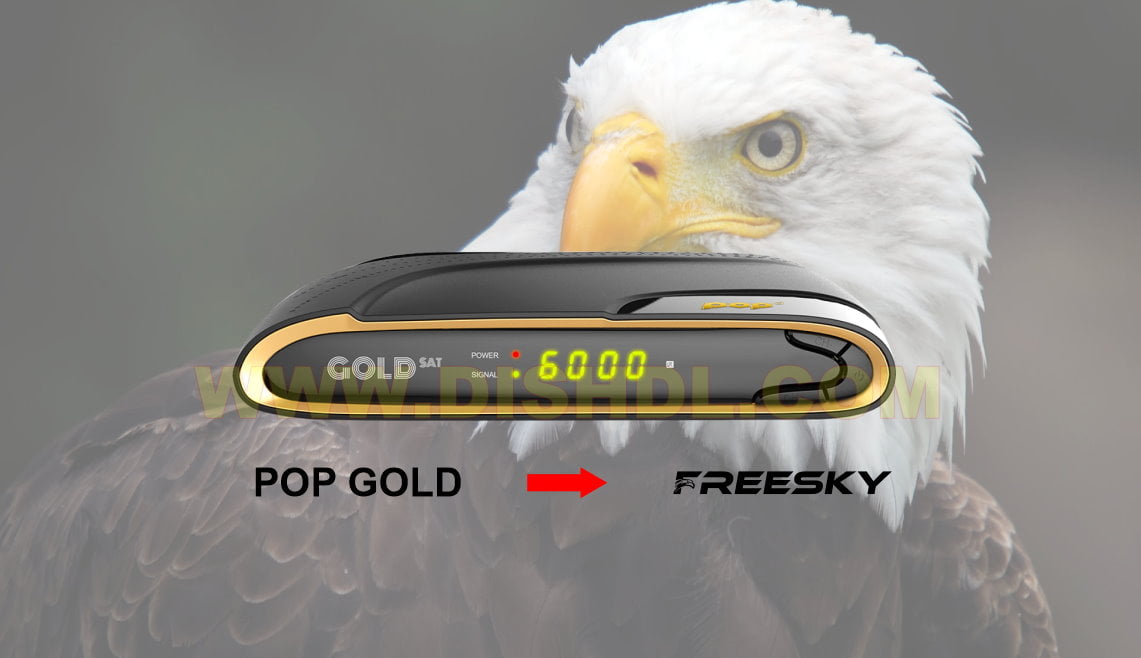 Product Description :
Entertainment device to enjoy a wide content of national and international open channels, digital and analog (TLC), series, movies, journalism, children's and sports channels, among others.
Specifications :
Pop TV Model: Golden Sat
Power / voltage: 100-240V 50 / 60Hz
Operating system: Linux
Resolution: 480i/p, 576i/p, 720p, 1080i, 1080p, 1920, 4K Ultra HD
Video: H.265 / HEVC 4Kx2K @ 60fps – H.264 / AVC BP / MP / HP 4Kx2K @ 30fps
Connections: Tuner 1/2 – S / PDIF – AV – 2x USB – HDMI – RJ-45
CPU Processor: Quad-Core CortexA53
Audio: Dolby Digital Plus Decoder-Converter / Dolby True HD Decoding
Connection: WiFi
Multifunctional LED display with front buttons
6000 TV and radio channels
Multi-language OSD (English, French, German, Spanish, Portuguese, etc.)
EPG (Electronic Programming Guide) up to 7 days
Various channel editing functions (favorites, move, lock, rename, delete and sort)
Default password on adult channels
Easy-to-use interactive smart menu and quick device setup.
File Name
New! FREESKY POP GOLD SAT_ V137 20012022.rar
Update FREESKY POP GOLD SAT_ Receiver Software 20/01/2022
Download FREESKY POP GOLD SAT Receiver Firmware New Update