RED TIGER ONE MILLION V1 RECEIVER LATEST SOFTWARE DOWNLOAD 
RED TIGER ONE MILLION V1 Satellite Receiver Software Latest Update. Update Tiger HD Receiver Firmware with New Option. For All Model Tiger HD Receiver, Latest Software Update Click Here. New Update and For any Help Contact Us @ Facebook Page or Twitter.
Red Tiger One Million V1_ is the first-ever digital satellite 4K ultra receiver without android. It features everything you need to watch any favorite show at an affordable price. It is a portable device with DVB-S2X, a Multi-stream tuner.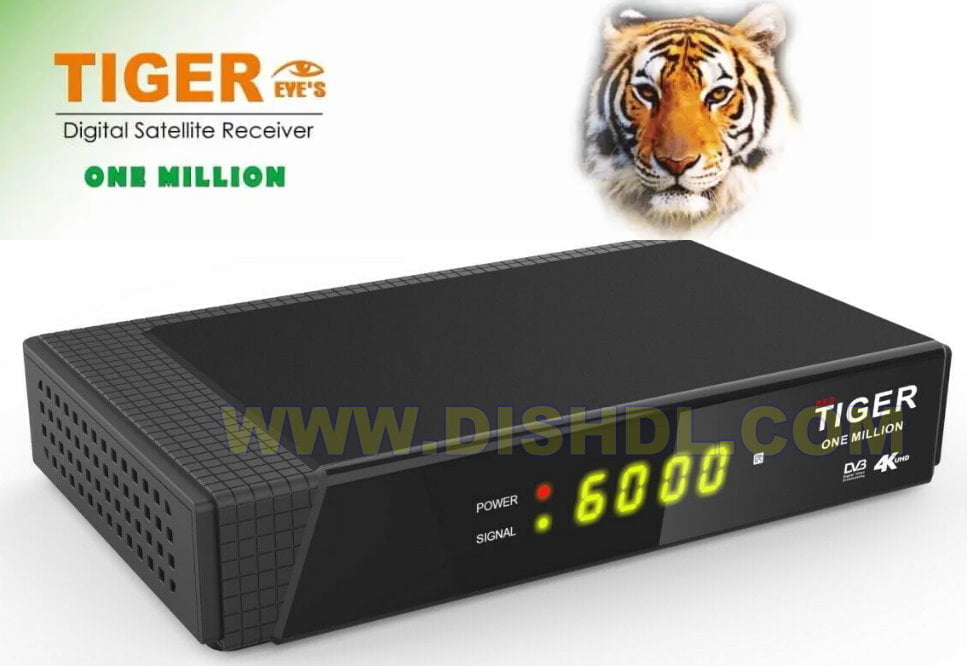 Specifaction :
Red Tiger One Million 4K Ultra receiver is a portable decoder with essential features. The body is black with the box name place at the front-right corner—the LED light on the middle without any button on the front panel. Single tuner, SPID, HDMI, Ethernet, and DC input are found at the backside. Ventilation holes are placed on both sides of the receiver.
Support Multi-Stream
Tuner is available on DVBs / DVBs2 / DVBs2x
PVR Ready
4K Compliant
Support HEVC H.265 Codec
PVR Ready
Wi-Fi and LAN
Online Software upgrade
15-Month Forvuer Pro
12-Month Apolu
File Name
New! RED TIGER One Million V1_ V4.57 14112022.rar
7- RED TIGER One Million V1_ V4.55 21102022.rar
6- RED TIGER One Million V1_ V4.53 12102022.rar
5- RED TIGER One Million V1_ V4.50 08092022.rar
4- RED TIGER One Million V1_ V4.49 02092022.rar
3- RED TIGER One Million V1_ V4.46 26082022.rar
2- RED TIGER One Million V1_ V4.44 11082022.rar
1- RED TIGER One Million V1_ V4.42 28072022.rar

New Update RED TIGER ONE MILLION V1_ 4K Digital Receiver New Software 14/11/2022
Download RED TIGER ONE MILLION V1_ Satellite Receiver NEW SOFTWARE