REDLINE S600 MAX ANDROID TV BOX SOFTWARE LATEST UPDATE
Download Software for REDLINE S600 MAX ANDROID TV BOX. Redline Receiver Update, Redline Satellite Box, Redline TV Box, Redline IPTV,  Redline TV IPTV Updates, Click Here. How to update satellite receiver software. Redline receiver price and satellite receiver firmware Latest Update Like our Facebook Page.
Android box :

Android 10 Android Box with Play Store APP Support
Output Ultra HD video signal up to 4K (3840 x 2160) pixels.
The best TV packages for the family.
Packages of sports channels, movies, cartoons, and TV series.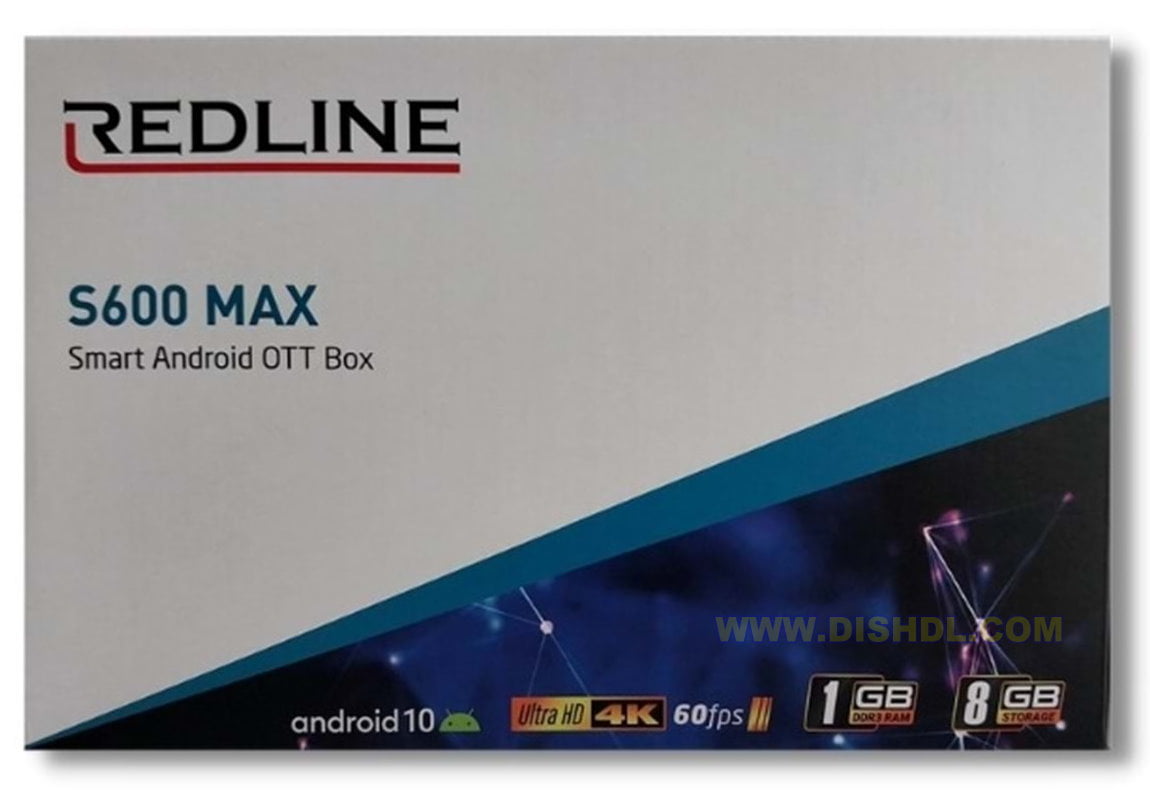 Specification :
CPU: H313 Quad-Core Cotex A7
Internal Memory: 8 GB eMMC
RAM :1 GB DDR3
Power Supply: DC 5V/2A
Operating System: Android 10
KODI: HDR10, HLG, Dolby Vision
3D: Hardware 3D Graphics Acceleration
USB Host: 2 high-speed USB 2.0 support U DISK and USB HDD
External Memory: TF Card (up to 32GB)
Supported Language: English/French/German/Spanish/Italian/etc. Multi-Languages
LAN: Ethernet: 10/100M Standard RJ-45
Wireless: Built-in single wifi, 802.11 b/g/n, 2.4G (option)
HDMI: HDMI 2.0 4K 2K Video Output
Dolby: Supported
GENERAL FEATURES
The most beautiful Android 10 system with APP support from the Play Store
Add your favorite apps directly to REDLINE s700
Output Ultra HD video signal up to 4K (3840 x 2160) pixels.
The best TV packages for the family.
Change your old device which is not working well with the latest Android 10 OTT
The device is made with REDLINE technology.
Packages of sports channels, movies, cartoons, and TV series.
Enjoy the latest technology with a high-speed CPU.
Built-in YouTube for full-screen videos through your TV.
Latest movies and TV series straight from the internet
Fast browsing on TV channels.
REDLINE 5700 MAX OTT uses the latest technology for caching and re-caching to files
Reduce the loading time of your favorite channel
File Name
New! REDLINE S600 MAX_ SV6256P V00100005 18102022.rar
Update REDLINE S600 MAX ANDROID TV BOX Software 18/10/2022
Download REDLINE S600 MAX ANDROID TV BOX Firmware New Update