Redline TS 5000 CI HD Plus_ Satellite Receiver New Software Update
Download Software for REDLINE TS 5000 CI PLUS Satellite Receiver. Redline Receiver Update, Redline Satellite Box, Redline TV Box, Redline IPTV,  Redline TV IPTV Updates, Click Here. How to update satellite receiver software. Redline receiver price and satellite receiver firmware Latest Update Like our Facebook Page.
Redline TS 5000 CI HD Plus_ subscription 1 year IPTV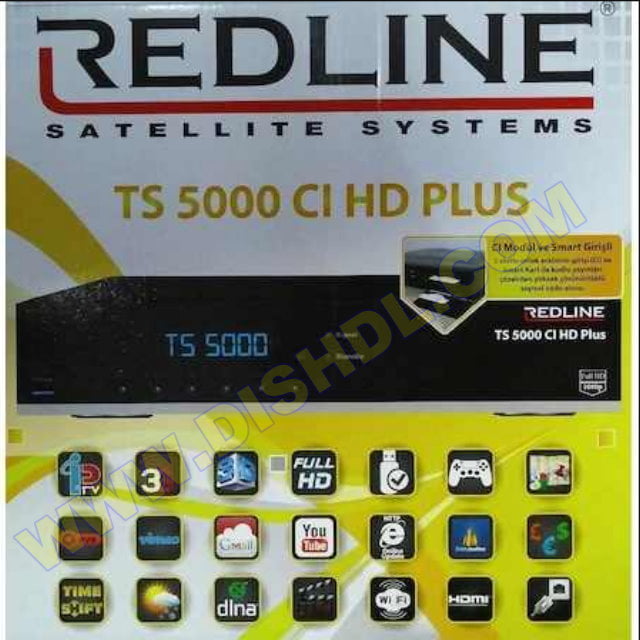 Specifications:
HD 1080P Image Resolution
HDMI Display Output
Precision Blind Scan
8000 Channel Capacity
64 satellite Capacity
Multi-Language Support
DiseqC 1.0 – 1.1 – 1.2
Usals Motor Support
USB PVR & Time Shift With Recording
Satellite Auto Update By
1- USB Update By
2- Update By HTTP
3- Update By FTP
Multimedia Support
Ethernet Connection Support
Wi-Fi With Internet Support
CI Module Input
CI Module And Smart Entry (2 slotlu common interface input (CI) and smart card with coded publications which can decode high definition digital satellite receiver.
File Name
New! REDLINE TS 5000 CI Plus_ V2917 LEDF TG 18032022.rar
5- REDLINE TS 5000 CI Plus_ V2851 SCART LEDF TG 21102021.rar
4- REDLINE TS 5000 CI Plus_ V2851 LEDF TG 21102021.rar
3- REDLINE TS 5000 CI Plus_ Rom Recovery.rar
2- REDLINE TS 5000 CI Plus_ Loader.rar
1- REDLINE TS 5000 CI Plus_ Channel List.rar
Update Redline TS 5000 CI HD Plus_ Satellite Receiver Software 18/03/2022
Download REDLINE TS 5000 CI PLUS Firmware New Update