SENATOR 999 SATELLITE TV RECEIVER NEW SOFTWARE UPDATE
Download latest software and Manual for SENATOR 999 digital satellite Receiver and SENATOR TV Receiver Specification. Now Download All Model of SENATOR satellite receiver firmware Click Here. Download Other digital satellite tv receiver software latest software and information Visit and Like Our Facebook Page.
Product description:
Manufacturer Number : 11245512454774
External Product ID : 11011328
Brand : senator
External Product ID Type : Not Available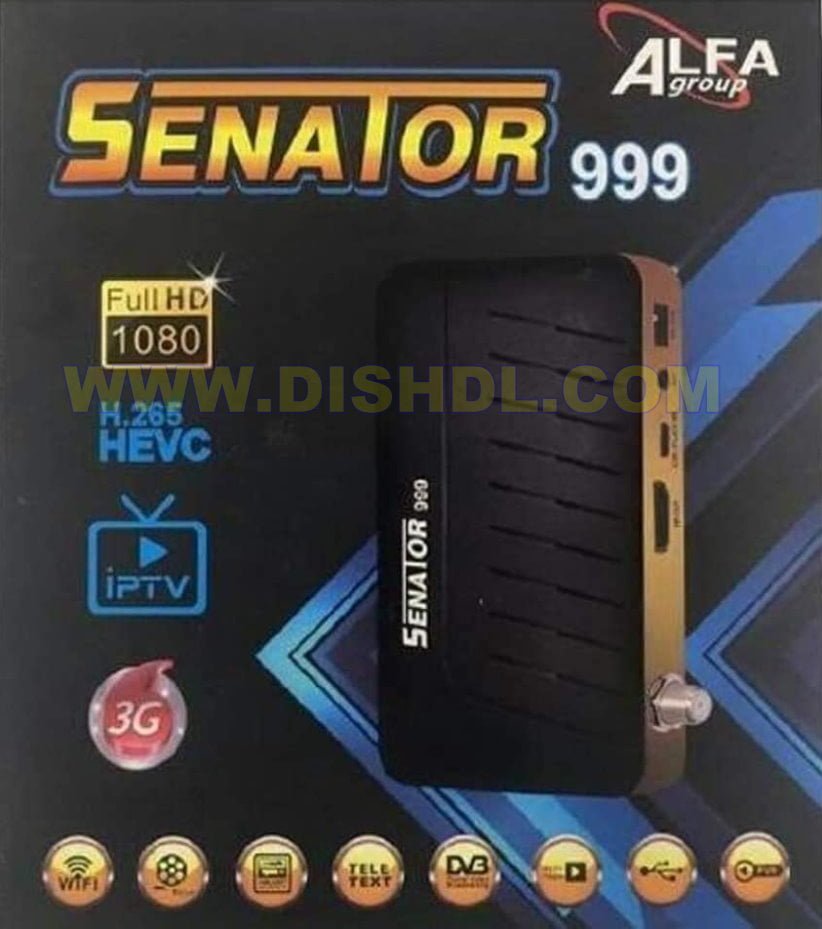 SENATOR 999_ Specification :
Full HD 1080P
Fully DVB-S2/MPEG-44
8000 Channels memory space (TV+Radio)
32bit colors on screen display supported
Frequency Range 950-2150 MHz
Demodulation DVB-S (QPSK);DVB-S2(8PSK,QPSK)
Supports DiSEwC1.0/1.1/1.2 and USALS
Multimedia playback
Video Comperssion MPEG-2 and MPEG-1 compatible MPEG-4, H.264
Videotext Decoder
Letterbox for 4:3 TV-Device
Audio compression MPEG-1 & MPEG-2 Layer i and ii, MP3
Audio Mode Dual (main/sub), stereo
Support Movie format:MPEG-2 ,MPEG, TS steam, QuickTime.MKV,ASF Microsoft ISO MPEG-4 Video code v1
Support Music format:WAVE MP3, ASF, AAC
Support Photo format: JPEG BMP PNG GIF TIFF
LNB Power: Auto 14/18v
Built-In WIFI
File Name
New! SENATOR 999_ 13012022.bin
SENATOR 999_ Satellite Receiver Software Update
Download SENATOR 999_ TV RECEIVER NEW FIRMWARE, SOFTWARE.