StarSat SR-9900HD PRO SATELLITE RECEIVER LATEST FIRMWARE
Download StarSat SR-9900HD PRO TV Receiver Software Latest Update. Update Starsat HD Receiver Firmware with New Option. For All Model Starsat HD Receiver, Latest Software Update Click Here. New Update and For any Help Contact Us @ Facebook Page or Twitter.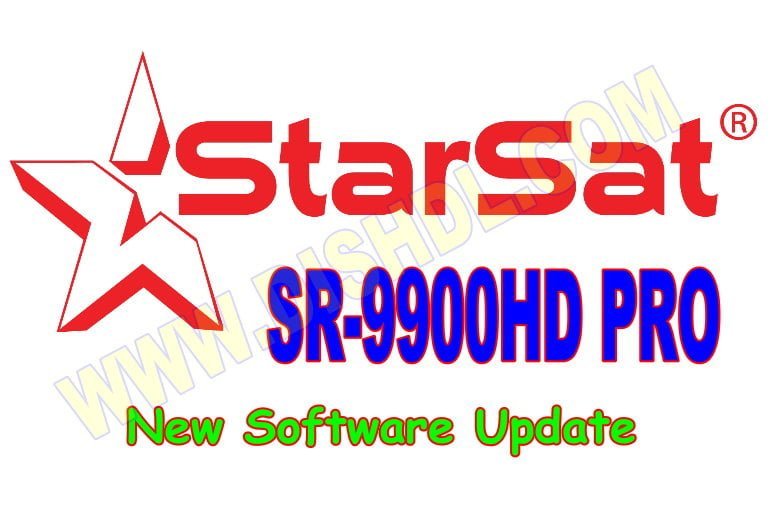 Specifications:
Compatible with DVB-S / DVB-S2 (MPEG-II / MPEG-IV / H.264)
SCPC and MCPC receivable from C/KU Band Satellites
Universal, Single, Single S&C Broadband LNB
Compatible code rates: 1/2, 3/5, 2/3, 3/4, 4/5, 5/6, 7/8, 8/9 and 9/10
DiSEqC 1.0 / 1.1 / 1.2 / 1.3 (USALS)
Unicable Surpported
Blind search support.
Multi-satellite search, network search, manual search
PAL / NTSC
Variable aspect ratio (4:3, 16:9) with PAN & SCAN bus option or Letter BOX option
Output Resolution: 480p60Hz 480i60Hz, 576p50Hz & 576i50Hz, 720p50 & 60Hz, 1080i 50 & 60Hz, 1080P 50 & 60Hz
OSD: True full color (32-bit), 720X576 / 1280X720 (configurable)
32 and more favorite groups and parental lock supported.
Favorite group add and delete
supported program lock,
Support multi-language menu (English, French, Russian, Greek, Italian, Arabic, Persian, Ukrainian, Swedish, Spanish, Turkish, German, etc.)
Support multi-language EPG
Multilingual voice.
Multilingual DVB Subtitle Output (Now/Next Daily, Weekly) Electronic Program Guide (EPG)
MultiEPG
Teletext and subtitles through OSD
Upgrade software and additional data through USB
File Name
New! StarSat SR-9900HD PRO_ V13561 Ymir 12112022.rar
1- StarSat SR-9900HD PRO_ V13348 ME220913 Ymir 14092022.rar
StarSat SR-9900HD PRO_ Receiver New Software Upload 12/11/2022
Download StarSat SR-9900HD PRO_ RECEIVER NEW FIRMWARE AND SOFTWARE.