SUPERMAX SM-390 HD ULTRA MAX SOFTWARE UPDATE
Download Firmware SUPERMAX SM-390 HD ULTRA MAX. All Supermax Receiver Software Download 2020. PC Software Loader, And Apps. Supermax User manual. Supermax receiver remote control Function. Like our Facebook Page For Latest Update.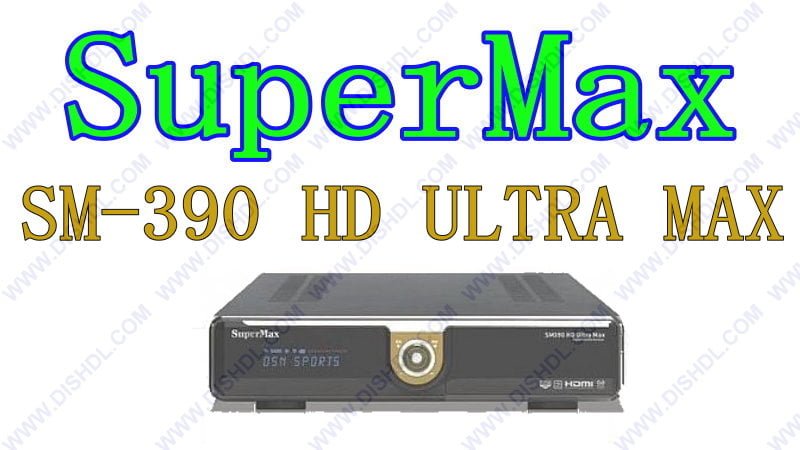 Main feature. Double Tuner . Common Interface. 3x USB Ports (for PVR, MP3, JPEG, MOVIE, USB Wi-Fi, Software Upgrade and more). 2 scart . MPEG-4 HD DVB-S2 Complaint (EN 300 307). MEG-2 MP @ HL, MPEG4AVC/H.264, HP@L4 Video Decoder. MPEG-4 AAC and MPEG4 HE AAC Audio Supported. MP3 player and JPEG viewer via external HDD or USB Flash Drive (memory stick). 1x open-end credit Reader. Resolution : 1080p/1080i/ 720p/ 480p/ 576p/480i/ 576i. Most Multimedia file formats including "mkv" Supported. Twin Tuner Full HD PVR. Powerful Compatible through Embedded Linux OS. HDMI Output for Digital TV. USB Wi-Fi Supported.
Hardware Blind Scan Supported. Alpha Numeric VFD (Vacuum Fluorescent Display)(10Digits). 3D to 2D Channel Decoding. Home Monitoring via USB Web Camera. 4 live channel PIP. 4 live channel Decoding simultaneously. Youtube, browser , Free Web TV. Time Shifting, Recording & Playback with External HDD(up to 1 TB). USB Camera Support. Quick and straightforward Installation. Programmable Event Timer. Various channel edit : Sort, Move, Skip, Rename, Parental Lock and etc. Channel Sort by All, Alphabet, Scramble, Satellite, transponder. Firmware upgrade via USB or Internet. Teletext Supported by OSD. DVB subtitle Teletext subtitle supported. EPG (Electronic Program Guide) for Present/ Following event information and up to 7 Days for on screen Program Information.
File Name
SUPERMAX_SM-390 HD ULTRA MAX_V5502_R2963_21122015.rar
SM-390 HD ULTRA MAX SOFTWARE UPDATE 06-03-2020
DOWNLOAD SUPERMAX SM-390 HD ULTRA MAX LATEST SOFTWARE