MEDIASTAR MS-1000 UNIVA SATELLITE RECEIVER NEW FIRMWARE
MEDIASTAR MS-1000 UNIVA Digital Satellite Receiver New Software.Software PC, Loader and apps Download.Mediastar tools, channel editor. Mediastar Dump Flash file Download.Other MEDIASTAR Receiver Latest Software Update Click Here. and Contect Us @ Facebook Page or Twitter.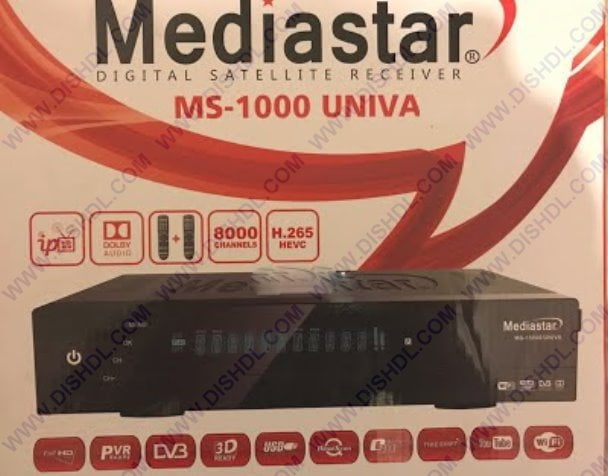 File Name
New: MediaStar_MS-1000 Univa_V2.77_10012020.rar
How To Update Mediastar Receiver With PC Tools. Almost Download All Mediastar Tools.
MEDIASTAR MS-1000 UNIVA Receiver Latest Software 17/01/2020
DOWNLOAD MEDIASTAR MS-1000 UNIVA RECEIVER NEW Software