ECHOLINK AURA 2 SATELLITE RECEIVER LATEST SOFTWARE
ECHOLINK AURA 2 Satellite Receiver Software Latest Update. Update Echolink HD Receiver Firmware with New Option. For All Model Echolink HD Receiver, Latest Software Update Click Here. New Update and For any Help Contact Us @ Facebook Page or Twitter.
After the continuous success of the Echolink devices and the great demand for their acquisition, the Moroccan company, Echolink, launched a new version of its devices under the name Echolink Aura 2, the second version after the success of the first version, Echolink aura. Here we will show you, dear reader, the specifications and features of the new device from Echolink Aura 2
Subscription :
12 months of starCam pro server that needs no introduction.
12 months of IP meet Dima-live watching channels via the Internet.
1 full year of Dima Vod to watch the latest international movies.
1 year of Dima series to follow the series.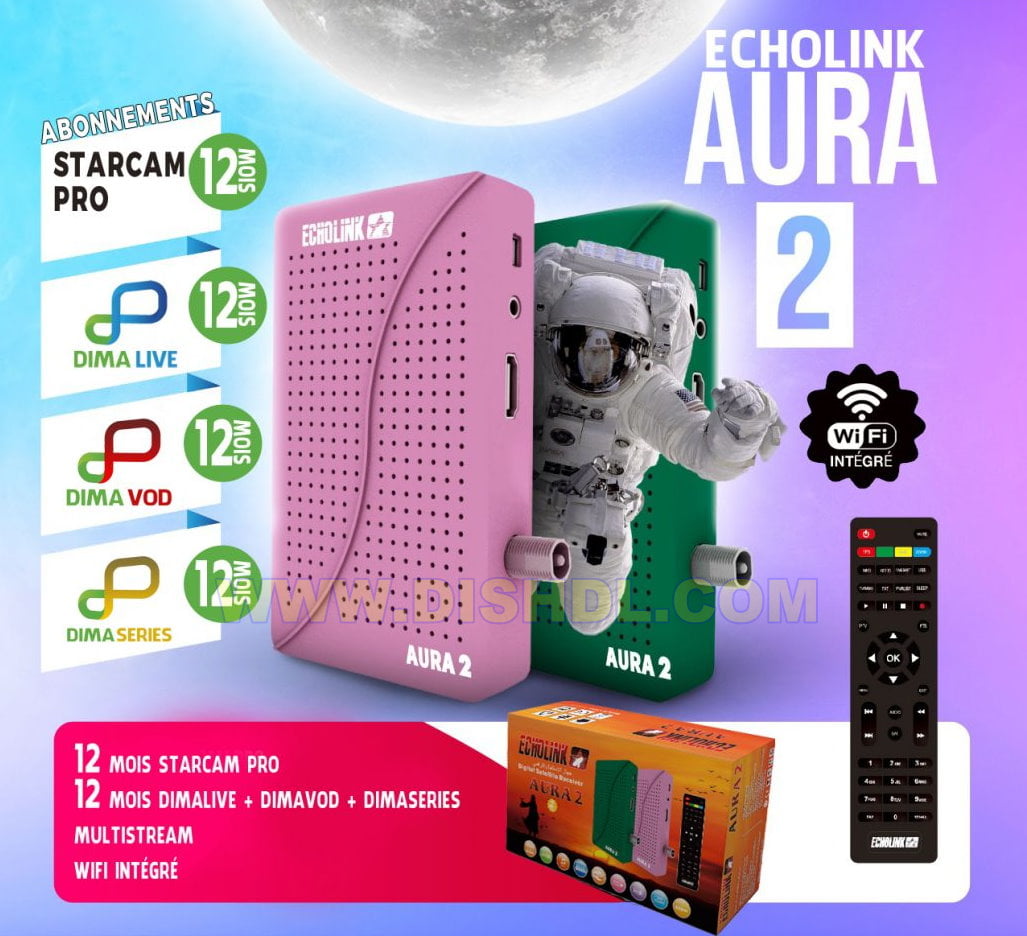 Features and specifications of the Echolink Aura 2 :
The new Ecolink device comes with several subscriptions
A full year of starCam pro server that needs no introduction.
full year of IP meet Dima-live watching channels via the Internet.
A full year of Dima Vod to watch the latest international movies.
full year of Dima series to follow the series.
The device has built-in Wi-Fi without the need for Wi-Fi
The image quality is Full HD 1080
1_ Supports modern ciphers bissthandberg and others
Supports multistream technology to watch French and Italian terrestrial channels.
Supports the ability to update the receiver via the Internet from within the device
The master code for the device in case it is forgotten is 8888
Download Flash and Update Echolink Aura
Description :
File Name
New! ECHOLINK AURA 2_ 09012023.rar
1- ECHOLINK AURA 2_ 21112022.rar
ECHOLINK AURA 2_ Receiver New Software 09/01/2023
Download ECHOLINK AURA 2_ RECEIVER NEW FIRMWARE, FLASH