FREESKY THE ROCK ZION DIGITAL RECEIVER NEW FIRMWARE
FREESKY THE ROCK ZION Digital Satellite Receiver New Firmware and with New server Option Software Download. Update Freesky HD Receiver Firmware with New IPTV Option. For All Model Freesky HD Receiver, Latest Software Update Click Here. New Update and For any Help Contact Us @ Facebook Page or Twitter.
The Freesky The Rock Zion receiver is the ideal device for those looking for more TV content, because in addition to having Tuner for channels and Tuner for SKS, it still has Terrestrial Tuner. In addition to being able to capture the signals more widely, it will be possible to play music and videos through the USB inputs and is compatible with any Full HD 1080p TV. Due to its compact and modern design, it can be accommodated in small spaces in your living room. Offers Wi-Fi connection via dongle and has HDMI input.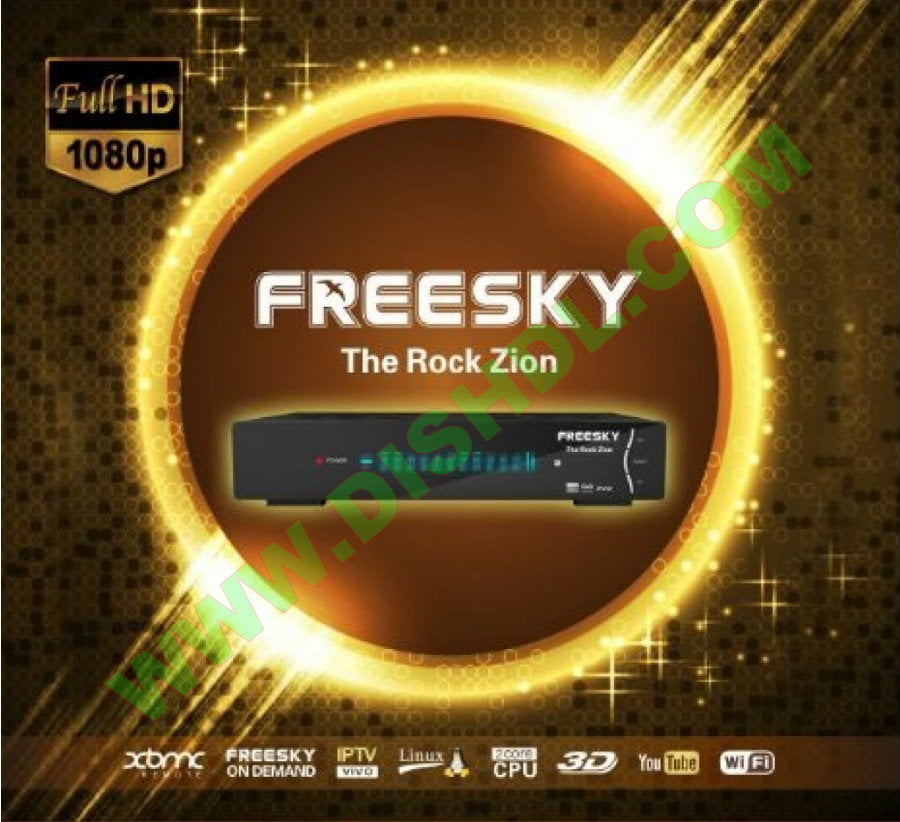 Main Features :

Compatible with dvb-c and dvb-s2 (MPG-2 / MPG-4 / H.264)
Supported GPRS
Conditional Access (CA) Available
EIA608 Hidden Subtitle Supported
Supported Games (Native Game / Native32 Game / NES Game)
2.5 inch HDD
2TB Legible media files
Network / PID
Multi TP Manual / Search Available
Blind Search Supported
Multi Language OSD (Portuguese, Spanish, English)
USB 2.0 available for media playback, firmware update, PVR and time-shift
FTP
Weather forecast
You Tube
External wifi
Google Map
Google TV Remote
Youporn Suportad
File Name
New! FREESKY THE ROCK ZION_V108.134 11052021.rar
FREESKY THE ROCK ZION_ Receiver Software 11/05/2021
Download FREESKY THE ROCK ZION_ Receiver Firmware New Update