QMAX H2 XRD PLUS Satellite Receiver Latest Files Firmware & Tools Download
QMAX H2 XRD PLUS الرسيفر الجديد من عبدالعال latest software and Manual for QUMAX digital satellite Receiver and QUMAX TV Receiver Specification. كل مايخص كيوماكس H2 XRD احدث منتجات عبدالعال المولود الجديد. Now Download All Model of QUMAX satellite receiver firmware Click Here. Download Other digital satellite tv receiver software latest software and information Visit and Like Our Facebook Page.
Features and extras :
Prime time Sharing year .
The original Nova IPTV year.
Sawa IPTV.
audio sources.
AutoBissKEY blades.
Supports online update FTP Download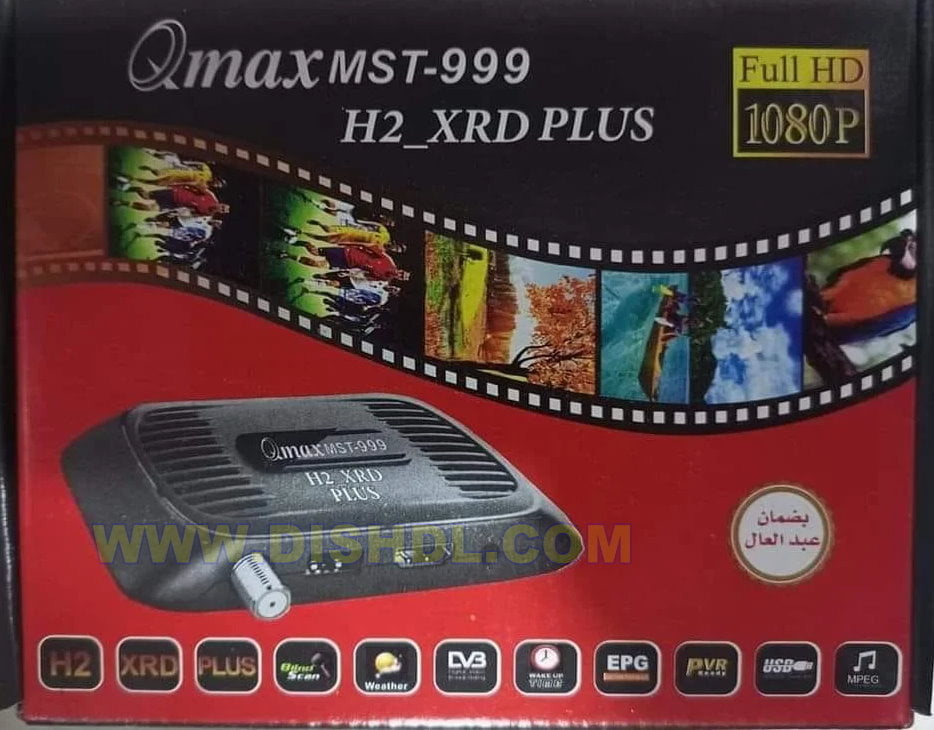 Specification :
Processor: GX6605H
Flash: 4MB
RAM: 1 GB
Channel capacity: 8000
HDMI 1080p
USB port supports PVR recording
Indoor Wi-Fi BULTIN Wi-Fi
Supports subtitles on all subtitles
DLNA feature to connect the phone to the receiver and view the content
Run all remote shortcuts (wifi – ip)
Signal amplification in the dish settings menu
Support HEVC H.265 . Picture Technology
Supports YouTube in Arabic
Indoor Time Shift 27 seconds
Blind Search / Quick Search
Multimedia support
Lock channels / YouTube
Channel registration
Signal amplification
multilanguage
Features and extras:
The original SAWA IPTV server for a year
XRD server year open all international packages on all satellites
Supports subscription renewal in CCAM
Voice service and various sources
2 audio source for life
Fetch Biss Codes online with AutoBiss Key
Support online update FTP Download
EXTREME DIVISION (VODS – LIVE – SERIES)
Modify the EMU menu to write cipher letters and number

File Name
New! Qmax H2 XRD PLUS_ V116 11102022.rar
QMAX H2 XRD PLUS_ Satellite Receiver Software Update 11/10/2022
Download QMAX H2 XRD PLUS_ Satellite Receiver Firmware & Tools.