SENATOR CAPTAIN 4K UHD SATELLITE TV RECEIVER NEW SOFTWARE UPDATE
Download latest software and Manual for سيناتور SENATOR CAPTAIN 4K UHD Satellite Receiver With Bluetooth. رسيفر CAPTAIN 4K UHD سعر ومواصفات ومميزات وعيوب SENATOR Dish Receiver Specification رسيفر نوفا آي ماك فلاي الفور كيه. Now Download All Model of SENATOR satellite receiver firmware Click Here. Download Other digital satellite tv receiver software latest software and information Visit and Like Our Facebook Page.
Subscription:
Forever server for 15 months
MI sharing server for 24 months
Apollo IPTV for 12 months
Alpha IPTV for 36 months
MI IPTV for 12 months
Advanced audio sources from Alpha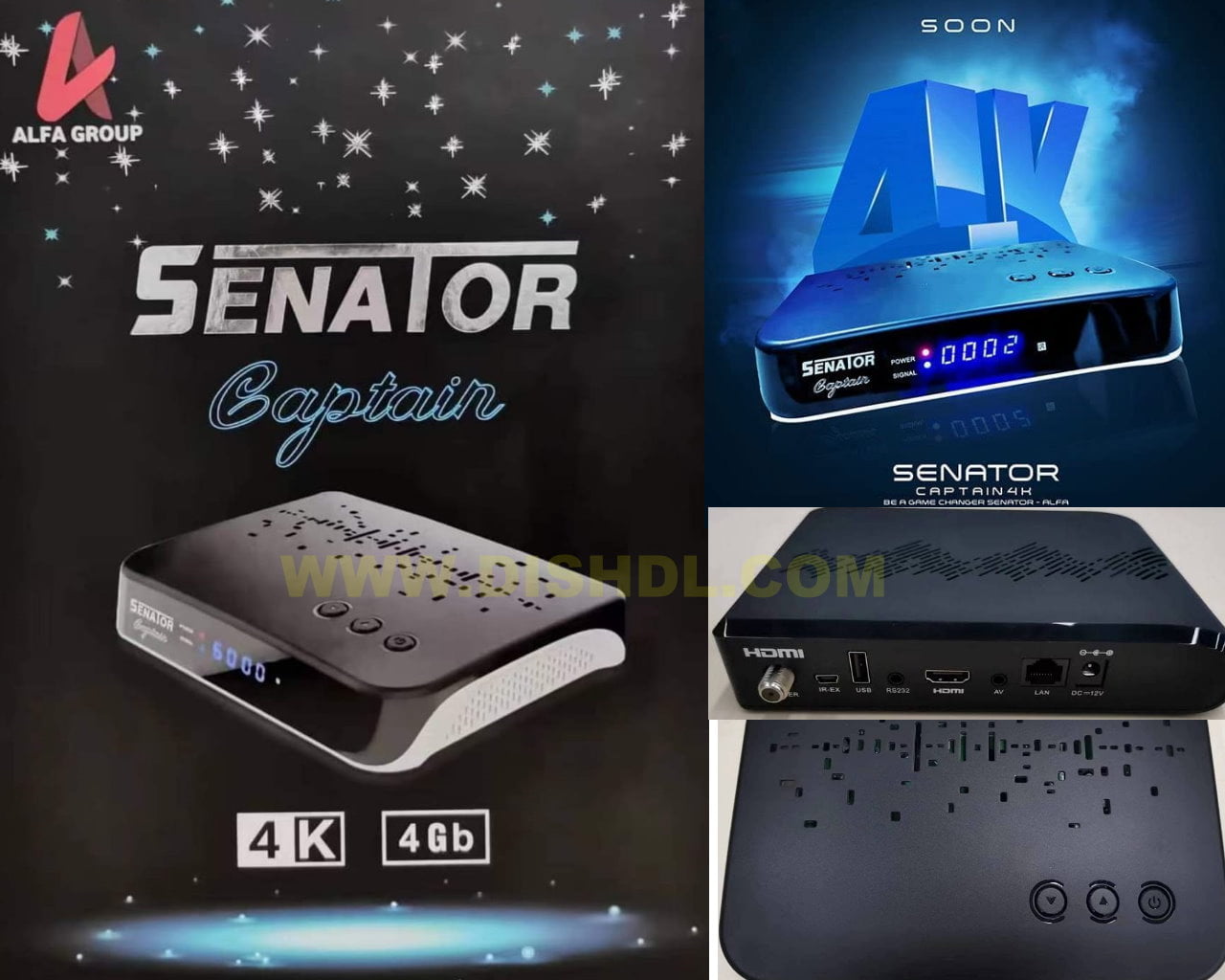 SENATOR CAPTAIN 4K_ UHD Specifications:
Ali 2661 processor
Flash Memory 16 mega – Rom 16 mega
Random memory 4 GB – Ram 4 gig
The resolution of the video display is 4K 2160
2 remote control – 1 normal and 1 bluetooth
indoor wifi
Built-in Lan entrance to connect the internet with a cable
Auto Google Translate
Alpha IP one year (12 months) – Alfa12 months
Apollo 1 year and 3 months (15 months) – Apollo 15 months
MI Share 24 months (24 months) – MI Share 24 months
Forever pro 15 months – Forever pro 15 months
Time shift 30 seconds – Video delay up to 30 sec
5 audio sources for Alpha without a specified period
File Name
New! SENATOR CAPTAIN 4K_ V1.10.6035 09032023.rar
3- SENATOR CAPTAIN 4K_ V1.10.5862 22022023.rar
2- SENATOR CAPTAIN 4K_ V1.10.5764 15012023.rar
1- SENATOR CAPTAIN 4K_ V1.10.5604 271222022.rar
SENATOR CAPTAIN 4K_ UHD Satellite Receiver Software Update
Download SENATOR CAPTAIN 4K UHD TV RECEIVER NEW FIRMWARE, SOFTWARE.