SENATOR NOVA i-MAC FLY 4K SATELLITE TV RECEIVER NEW SOFTWARE UPDATE
Download latest software and Manual for سيناتور SENATOR NOVA i-MAC FLY Satellite Receiver With Bluetooth. رسيفر Nova I-Mac Pro سعر ومواصفات ومميزات وعيوب SENATOR Dish Receiver Specification رسيفر نوفا آي ماك فلاي الفور كيه. Now Download All Model of SENATOR satellite receiver firmware Click Here. Download Other digital satellite tv receiver software latest software and information Visit and Like Our Facebook Page.
Features and Subscription:
15 months of sharing Forever Pro.
12 months Forever SDS dongle.
Apollo IPTV year.
30 months Nova Max IPTV.
Aroma IPTV.
Marvel IPTV year.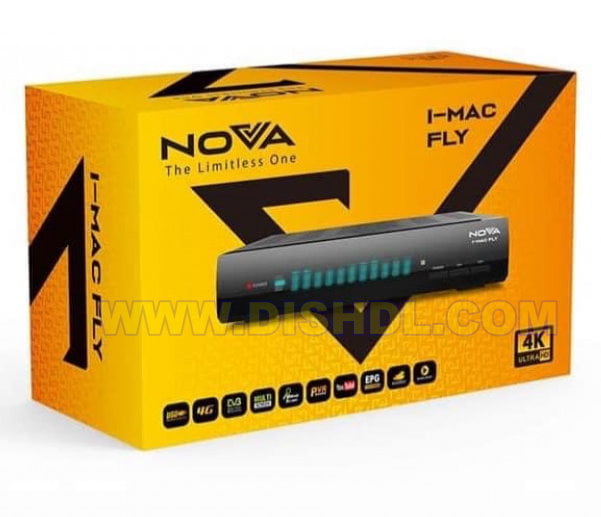 NOVA i-MAC FLY Specifications:
Ali 2662 processor.
4 GB RAM.
16MB internal memory.
2 High sensitivity tuner powered by S2X.
HDMI input supports real 4K.
AV input.
Supports H256.
Supports the Multi Stream feature.
20,000 channels capacity.
2 remotes (normal – bluetooth).
2 USB ports.
Wi-Fi antenna.
Built-in LAN internet slot.
Supports Dolby stereo sound reception.
DLNA feature to connect the phone to the receiver.
Cast feature.
Time shift 40 second
Package contents
Nova I Mac Fly receiver.
Electricity adapter.
2 remotes (normal – bluetooth).
HDMI cable.
Instruction manual
File Name
New! SENATOR NOVA i MAC FLY_ V160 18042023.rar
SENATOR NOVA i-MAC FLY_ Satellite Receiver Software Update
Download SENATOR NOVA i-MAC FLY TV RECEIVER NEW FIRMWARE, SOFTWARE.