SUPERMAX FT-2040 SOFTWARE UPDATE
Download Firmware SUPERMAX FT-2040. All Supermax Receiver Software Download 2020. PC Software Loader, And Apps. Supermax User manual. Supermax receiver remote control Function. Like our Facebook Page For Latest Update.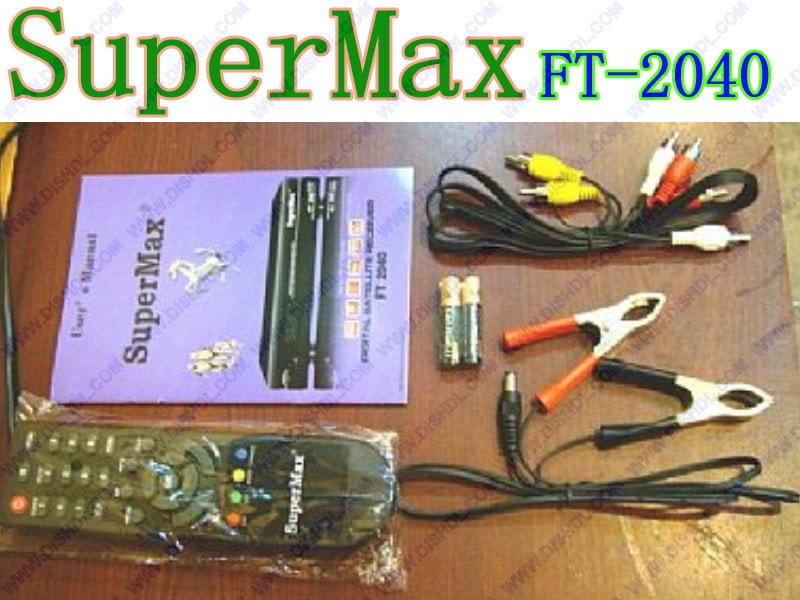 Main feature. 12 Voltage/1.5A Power Supply from Solar panel Battery. Max 1800 channels, Max 64 satellites memory space. Favorite channel groups. Input frequency 950 ~2150 MHZ, symbol rate 2~45 MB/S. SCPC&MCPC receivable from C/Ku band satellites. Channel search in automatic, blind scan. 256 color on screen display (OSD). PAL-NTSC auto-conversion system.. DiSEqC 1.0/1.1/1.2, Voltage (14/18V), Tone (22K) and 0/12 LNB switching support. (Optional). Multi-language OSD (English, Farsi, French, Arabic, Portuguese, Russian). Multi-language audio. RF modulator for TV standard (PAL B/G/D/I/K,NTSC)(Optional). Picture in graphics (PIG) support. Multi Channel Grid function. Timer function support automatic turn off. Easy and fast software upgrade through RS-232 port between the receivers. Fully DVB-S/MPEG-2 compliant.
File Name
SUPERMAX_FT-2040_RM_FDL4_P35P36_29092013.rar
FT-2040 SOFTWARE UPDATE 13-03-2020
DOWNLOAD SUPERMAX FT-2040 LATEST SOFTWARE