SUPERMAX SM-3000 HD SOFTWARE UPDATE
Download Firmware SUPERMAX SM-3000 HD. All Supermax Receiver Software Download 2020. PC Software Loader, And Apps. Supermax User manual. Supermax receiver remote control Function. Like our Facebook Page For Latest Update.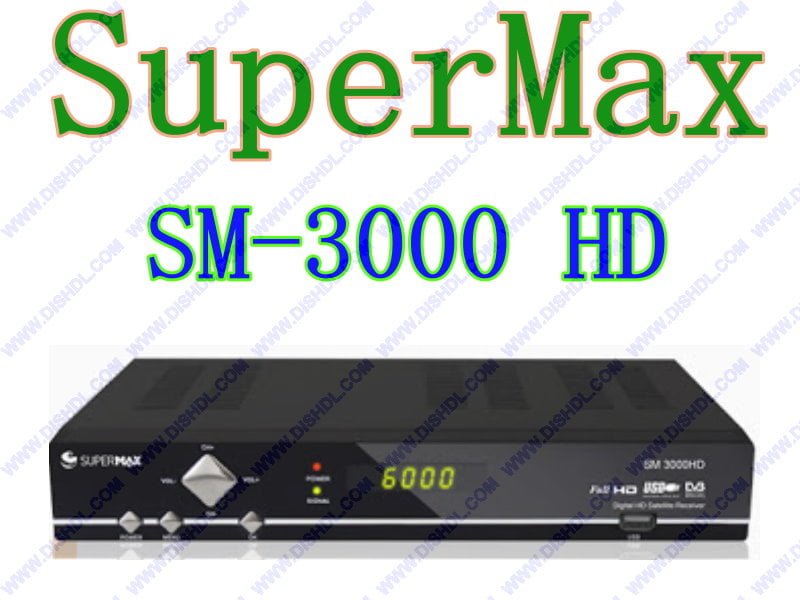 Main feature. Ethernet Interface: RJ45 10/100M. USB WiFi Device Support: (Ralink 5370). IPTV Support: Yes. Various Internet Applications: YouTube, DailyMotion, Picasa, Weather, GoogleMaps, Web Radio, RSS.. Flash Memory: 8 MB. RAM: 128 MB. TV & radio channel capacity: 8000. Software Update: Satellite USB device and therefore the port via RS232. Video Resolution Options: 1920x1080p, 1920x1080i, 1280×720, 720×480. Other Features:. Playback of video and music files in several formats. Picture slideshow. HDMI and Analog RCA A/V output. Recording TV channels and TimeShift functions via USB Device. HD&SD channels and media content viewing. open-end credit Reader.
File Name
_ SUPERMAX_SM-3000 HD_NVT78326SE_RCU034_V1.59_24102016.rar
_ SUPERMAX_SM-3000_HD_V1.71_06062017.rar
Update SUPERMAX SM-3000 HD SOFTWARE 13-03-2020
DOWNLOAD SUPERMAX SM-3000 HD LATEST SOFTWARE