UCLAN H265 T2 LATEST SOFTWARE UPDATE
Download latest software for Powerful DVBT/T2/C set-top box for terrestrial digital / cable TV, with H.265 support, ethernet LAN port and many internet functions. UCLAN H265 T2 прошивка. Latest Download UClan TV receiver update прошивка. Now Download All Model of UClan satellite receiver firmware Click Here. Download Other digital satellite tv receiver software latest software and information Visit and Like Our Facebook Page.
Description :
Denys H.265 T2 – is a DVBT / T2 / C set-top box equipped with a powerful processor, all the Denys H.265 menu functions and as well as a LAN Ethernet port and wide internet functions.
It is well-known popular model Denys H.265, but re-created for T2/C terrestrial and cable channels, and of course with IPTV, Stalker, and OTT full support!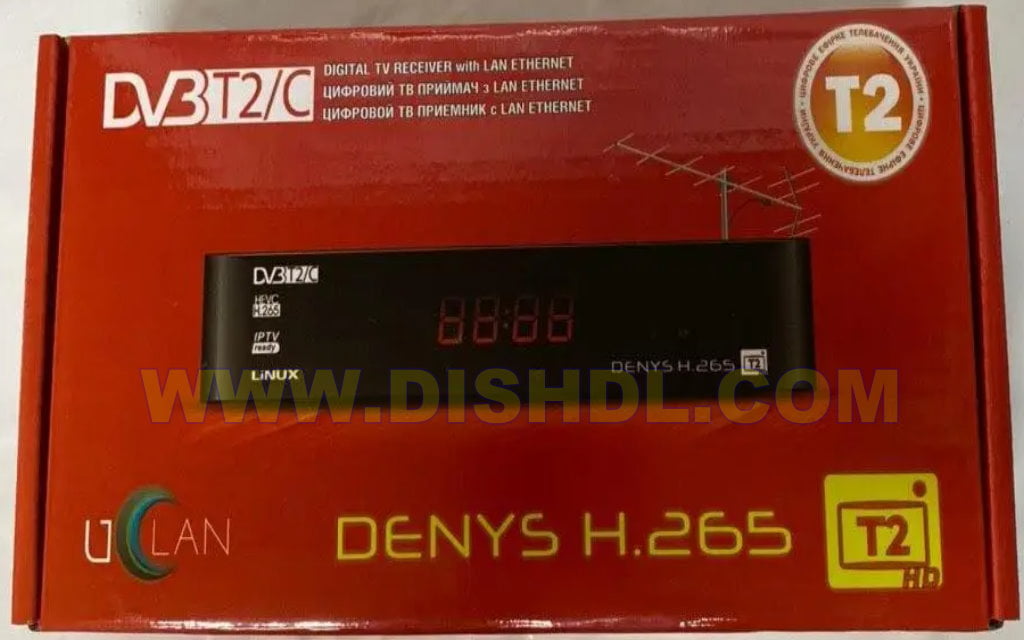 Specification:

Video Output Resolution
Full HD
LAN Ethernet RJ45
100Mb/s
WiFi (built-in)
USB-WiFi support
Antenna input
One DVBS/S2 input (satellite)
USB ports
2x USB2.0 ports
Display
With LED display
CA cardreader
With CA cardreader
Sound formats support
DD (AC3) / DD+
Features and functions :
Convenient universal IPTV player with EPG for easy working with .m3u8 links and .m3u playlists.
Working with middleware portals Stalker, Ministra, Xtream, etc.
Play content on your home network and using DLNA.
Convenient portals with a lot of content.
Management of many settings using the WEB Interface.
Support for CAS systems with control via WEB Interface.
Exclusively designed launcher with a "dynamic menu" for the user to add, select and edit many similar applications (slots). Here user can create many playlists and / or portals in the STB, not being limited to 2-4 slots as in set top boxes – competitors.
The convenient universal remote is equipped with programmable buttons to control the volume and TV inputs. For the user, four buttons for quick access to favorite functions are implemented, for example playlist or portal player, YouTube application, etc.
File Name
New! UClan H265 T2_ V1.08.40 11032022.rar
UCLAN H265 T2_ Satellite Receiver Software Update 11/03/2022
Download UCLAN H265 T2 TV RECEIVER NEW FIRMWARE, SOFTWARE.