VISION POWER I NEW SOFTWARE UPDATE FREE DOWNLOAD
Download VISION POWER I Latest Software Version and Android Apps. Amigo Activation, Smart Vision Youtube, Smart TV and also Vision Smart Pro IPTV.Amigo Software PC GX_Rom Update, And PC Loader. Vision Help Desk, How to Update Vision, Vision Software For Soloution, User Manual in PDf Format and also Download Channel List For Vision Satellite Receiver. For Latest Satellite TV Receiver Software and every Update about Satellite TV Contact us, Like our Facebook page. And also follow us on Twitter.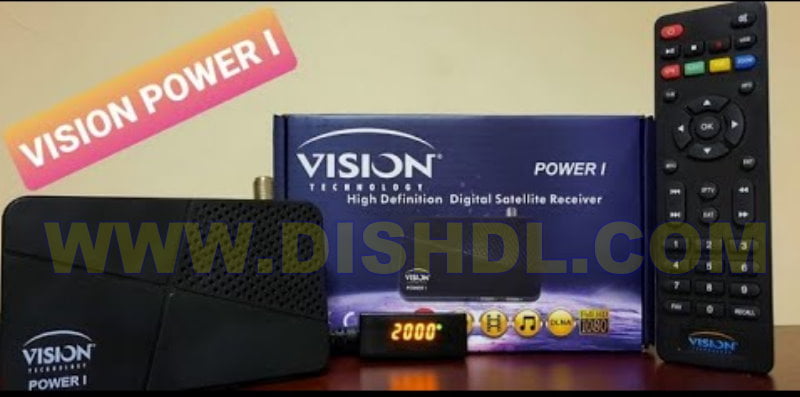 Main Features:
Support H265
Support All WIFI
Bein Smart
IP Audio Auto Subtitles
Multistream
Tendber And Powervu3
+CLE WI-FI
Features:
1- Compliant with DVB-S / DVB-S2 satellites (MPEG-II / MPEG-IV / H.264 / H.265)
2- SCPC & MCPC to receive Ku and C band satellites
3- Universal, single, single-band S and C broadband LNB
4- Compatible Code Rates: 1/2, 3/5, 2/3, 3/4, 4/5, 5/6, 7/8, 8/9 and 9/10
5- Sensitive tuner with loop
6- DiSEqC C 1.0 / 1.1 / 1.2 / 1.3 (USALS)
7- Unicable supported
8- Blind search supported.
9- Multi-satellite search, network search, multi tp search
10- DiSEqC automatic search

11- PAL / NTSC
12- variable aspect ratio (4: 3, 16: 9) with option vector PAN & SCAN or letter BOX
13- Favorite group add, delete,
14- it is supported lock, delete, move (group move), rename, swap
15- Supported transponder add, delete, edit
16- Multilingual menu also supported (English, German, Russian, Arabic, Hungarian)
17- Multi EPG language supported
18- Multilingual audio.
19- Multilingual DVB subtitle output
20- (Now / Next Daily, Weekly) Electronic Plusgrams Guide (EPG)
21- MultiEPG (14 days)
22- Teletext output via VBI and OSD.
23- Upgrade software and additional data via USB or Ethernet
24- USB 2.0 interface
File Name
New! VISION POWER I_ 04012023.rar
4- VISION POWER I_ 15042022.rar
3- VISION POWER I_ 24122021.rar
2- VISION POWER I_ IP 01122021.rar
1- VISION POWER I_ 10022021 Channel List.rar

Vision Receiver New Software Update 03/01/2023
Download VISION POWER I_ RECEIVER NEW FIRMWARE AND SOFTWARE.